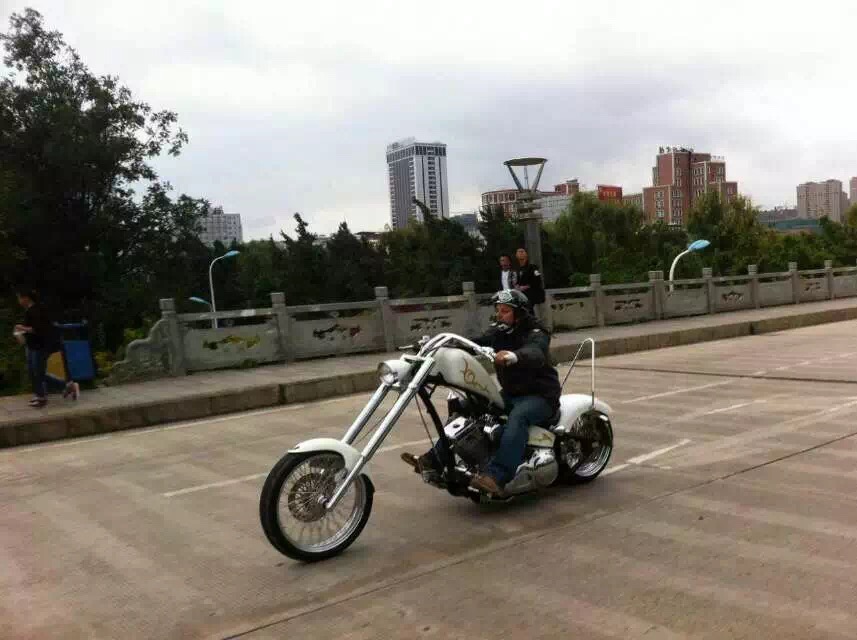 能给顾客带来最大程度的乐趣,英国企业家Carl为此感到自豪。
"氛围,出色的音乐,负责的企业,以及本地最佳美食和酒水的选择"是他所经常说传奇夜生活经历的必要成分。
对生活的热爱,Carl游走于世界各地。他的态度与激情,修复经典老爷车、驾驶着最拉风的摩托车、以及用他的热情经营高品质的酒吧。
对任何场景都能脱口讲出诙谐幽默笑话的他,拥有一个不断壮大的酒吧和手工酿酒厂已经像一个风暴像中国扑来而他只是希望这个大派对可以越做越好。
"如果你想要的是难忘的经历,那么这里就是你要来的地方!"
English entrepreneur Carl prides himself on bringing maximum fun to your table.
'Atmosphere, great music, good company and the best choice of food and drinks in town' are as he often says the ingredients to a legendary night out.
With a lust for life that has taken him around the world Carl has managed to combine his passion for restoring classic vehicles and
driving the coolest motorcycles with his love of running quality bars.
Now armed with a joke for every occasion, an ever expanding collection of bars and a craft brewery thats already taking China by
storm he just wants the party to keep getting better and better. 'If your after a good time, I'm your man!'